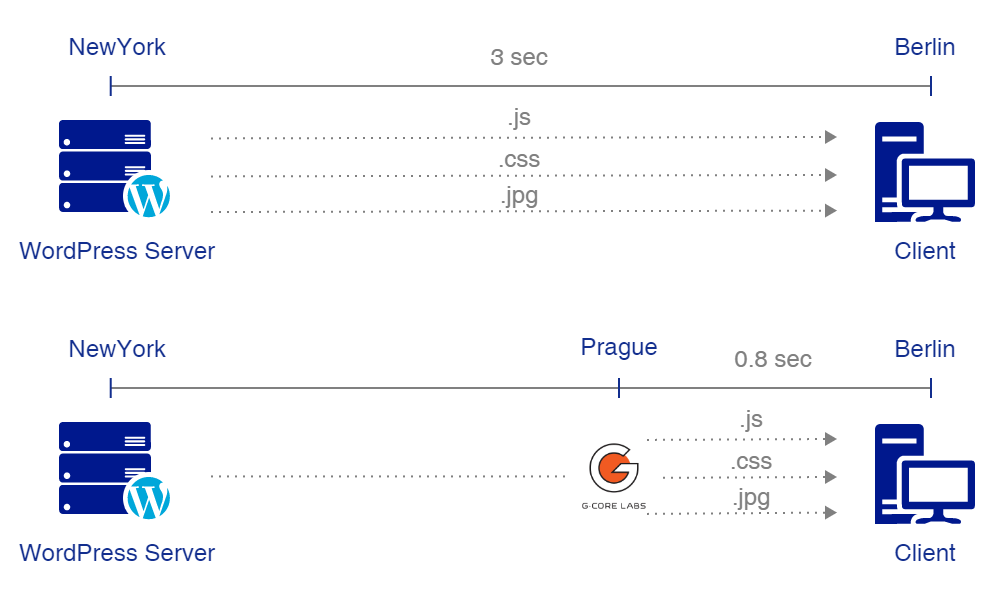 Reduce server response time

With global nodes and intelligent routing, AgileCDN greatly reduces latency around the world and provides a better user experience for your Wordpress website.

Reduce page load time

Our servers are close to your users, so all their requests are faster. The shorter distance means that we can serve more data per second to reduce page load times.

Reduce size of transferring files

The Gzip compression algorithm significantly reduces files size. You can reduce the transfer time from 2.8 seconds to 1.9 seconds. Image file sizes can be compressed even more.